Institute for Theoretical Physics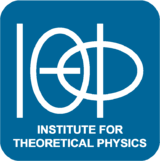 ---
TU Chor: Frühlingskonzert
Am 23. Mai 2013 gibt der TU Chor sein erstes öffentliches Konzert – ganz im Zeichen des Frühlings.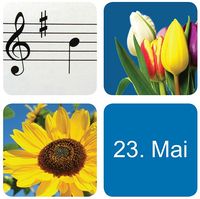 Seit Oktober 2012 probt der neue TU Chor und erarbeitet eine breite Palette von Liedern, von Johann Strauss bis Pink. Eine Auswahl dieser Lieder wird am 23. Mai 2013 beim ersten Konzert präsentiert.

Zeit & Ort:
23. Mai 2013, 19:30 Uhr | Einlass: 19:00 Uhr
Prechtlsaal
TU-Hauptgebäude | Erdgeschoss
Karlsplatz 13, 1040 Wien

Eintritt frei - freiwillige Spenden
Sitzplatzreservierung unter chor@tuwien.ac.at

Webtipp: http://chor.tuwien.ac.at


Mehr dazu auf unserer News-Seite sowie weitere stories;
> Möchten Sie Ihr schwarzes Loch mit Milch?
> Stefan Nagele - Promotion Sub Auspiciis
> Zwischen Physik und Chemie
> Quanteneffekte in Super-Zeitlupe
> 400.000 Euro für Schwarze Löcher + das holograph. Prinzip
> Gefrorenes Chaos


---
Das Institut für Theoretische Physik trauert um sein früheres Mitglied,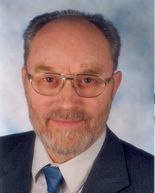 wiss. Oberrat Dipl.-Ing. Dr. Gerhard ADAM
(8.12.1932 - 30.12.2012)
---
Research
The research program at our institute is characterized by a remarkable diversity covering a broad spectrum of topics ranging from high-energy physics and quantum field theory to atomic and condensed matter physics. As a focus area, non-linear dynamics of complex systems including aspects of quantum cryptography and quantum information plays an important role. Many of the research topics make use of and belong to the subdiscipline "computational physics".
The breadth of activities at our institute provides advanced students as well as young researchers with the opportunity to be exposed to a multitude of state-of the art research directions and to receive a broad-based academic training.
Access to query mask of the publication database of the Vienna University of Technology. Direct access to the most recent publications.
Teaching
Teaching theoretical physics to young colleagues is an important part of our activities. Physics nowadays is a very wide field of knowledge, which progresses with ever increasing pace. We are aware that teaching must be directed towards students specializing in experimental as well as in theoretical physics, and we are committed to Humboldt's program of teaching science through practicing science.
Access to query mask of the teaching database of the Vienna University of Technology. Direct access to all courses offered by our institute.
Talks
Information on physics talks in Vienna can be found in the Calendar of Physics Talks.
Contact
Institute for Theoretical Physics

Vienna University of Technology

Wiedner Hauptstrasse 8-10/136

Tower B (yellow), 10th floor

A-1040 Wien, AUSTRIA

TEL +43 1 58801x13601, x13602 (secretariat)

FAX +43 1 5880113699

e-mail heike.hoeller (at) tuwien.ac.at